VPS for Android App Testing: Explore the Future of App Testing.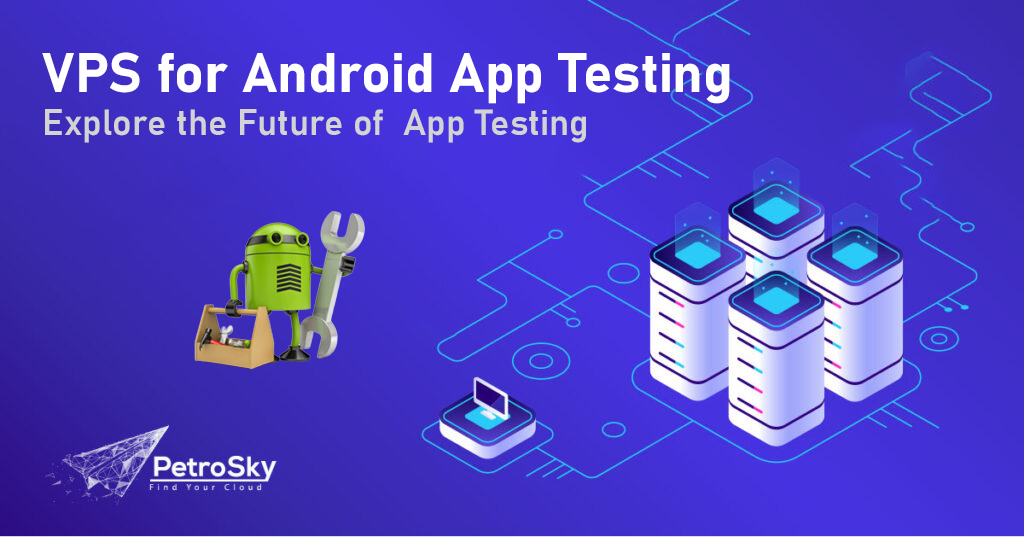 Unlocking the Full Potential of VPS For Android App Testing with PetroSky Pro+ VPS
In the fast-paced world of app development, VPS for Android app testing stands out as a pivotal resource for developers aiming to elevate their apps' performance and user experience. PetroSky Pro+ VPS emerges as a front- runner in this realm, offering unparalleled capabilities to run Android Emulators with exceptional performance.
The Pinnacle of Android Emulation: PetroSky Pro+ VPS
For developers seeking a robust and reliable VPS for Android app testing, PetroSky Pro+ VPS offers an unmatched environment. It's specifically engineered to handle the demands of Android emulation, providing a seamless and efficient testing ground for your applications. With the general purpose of app testing, PetroSky Pro+ ensures that your applications are rigorously evaluated in an environment that replicates a user's phone, down to the minutest detail.
Android Emulators Support: PetroSky Pro+ VPS
PetroSky Pro+ VPS is engineered to support a comprehensive range of Android emulators, including industry favorites like BlueStacks VPS, Nox Player, LDPlayer, and Genymotion, among others. This wide-ranging support ensures that developers can deploy and test their applications across various emulator platforms to guarantee compatibility and performance. With the robust infrastructure powered by AMD Ryzen 9 and AMD EPYC processors, PetroSky Pro+ VPS is not only capable of running these emulators but also ensures they operate at peak performance. This versatility is pivotal for developers seeking a reliable VPS solution for Android app testing that can adapt to the ever-evolving landscape of Android development.
Performance that Speaks Volumes
At the heart of PetroSky Pro+ VPS lies the cutting-edge technology of 3D Acceleration, Vulkan, OpenGL, and DirectX support. These technologies are instrumental for developers who require a VPS for Android app testing with graphic-intensive applications or games. The result is a fluid and lifelikesimulation that can push your apps to their limits, ensuring they perform just as well in the hands of users as they do during testing.
Reliability Around the Clock: 24/7 PetroSky Support
PetroSky Pro+ VPS is not just about robust hardware; it's about the comprehensive support that accompanies it. The support team is available 24/24h, ready to assist with your queries, making it an ideal VPS for Android app testing. Whether you encounter a technical hurdle or need guidance on best practices for emulation, PetroSky's team is there to ensure your testing process is smooth and uninterrupted.
State-of-the-Art Hardware for Future-Proof Testing
The prowess of PetroSky Pro+ VPS is powered by the latest generation hardware such as AMD Ryzen 9 and AMD EPYC. This formidable hardware base provides a solid foundation for any VPS for Android app testing tasks, from the simplest app to the most complex and resource-demanding environment. It's a future-proof investment that can handle the evolution of Android apps and their growing requirements.
Global Accessibility: Servers Where You Need Them
With servers located in Canada, France, and Germany, PetroSky Pro+ VPS ensures that your VPS for Android app testing is as close to your target audience as possible. This strategic positioning is crucial for testing apps with geolocation features or for ensuring that your app delivers a consistent experience across different network conditions.
Leveraging PetroSky Pro+ VPS for Optimal Testing Outcomes
To fully harness the capabilities of PetroSky Pro+ VPS for Android app testing, developers should focus on the following strategies:
Utilize the 3D Acceleration to test the graphics performance of your apps thoroughly.
Leverage the Vulkan and OpenGL support to fine-tune your apps' compatibility with various Android devices.
Take advantage of the global server locations to conduct region- specific testing scenarios.
For developers who are serious about delivering flawless apps to the marketplace, VPS for Android app testing is not just a tool; it's a necessity. PetroSky Pro+ VPS stands as a testament to what modern technology can offer in the realm of app development and testing. With its robust support, cutting-edge hardware, and strategic server locations, PetroSky Pro+ VPS is your partner in the quest for app perfection.